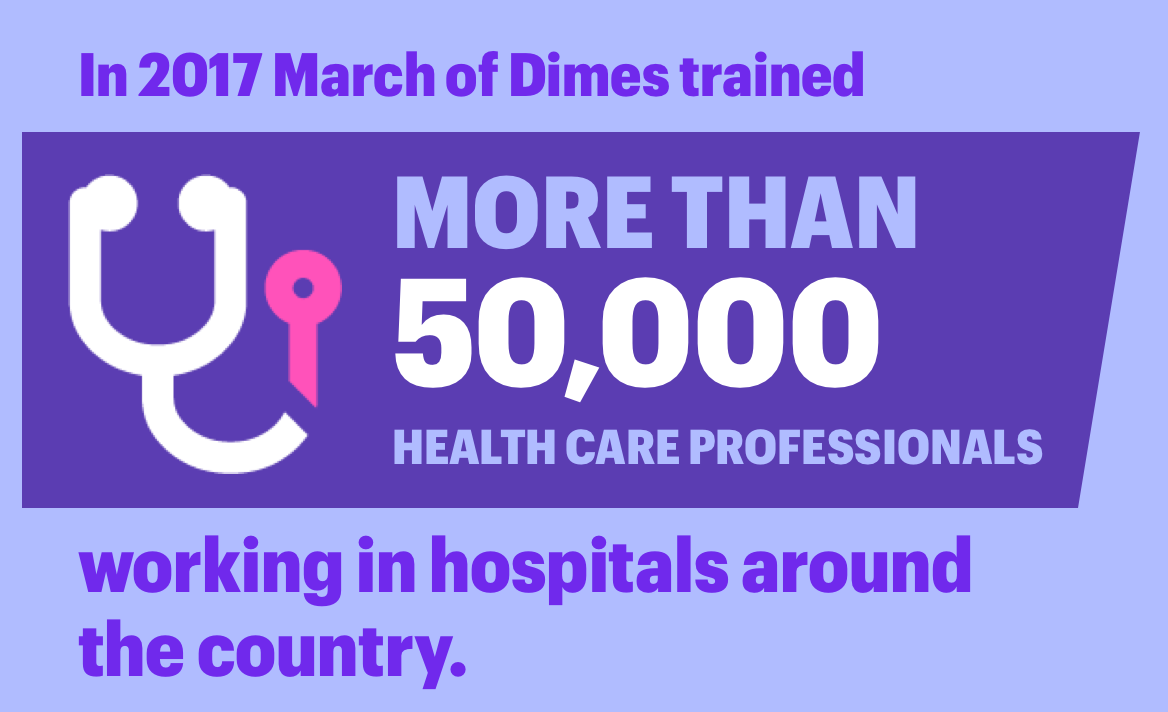 How it works
1

Choose a symbolic gift that helps moms and babies, and supports our vital work on their behalf.

2

Send an eCard to let someone special know about your gift. They'll be moved—and maybe even inspired to help, too.

3

You help empower every mom and every family—and you help give every baby the best possible start.
"We were trying to stay positive," remembers Stacey. She'd had what she calls a "picture-perfect" pregnancy—until she went into labor at 27 weeks. But despite the optimism she and her husband tried to summon, she knew the situation was serious. "At one point, I didn't want to have the baby because I was so scared."
March of Dimes was there for Stacey and her family with information and steadfast support, both during her hospital bed rest and after her daughter Maxie's birth. "I felt a loss of control as a parent in the NICU," she says. That's a feeling that's all too common when a child is born early or ill. The cure—letting families take their place at the center of their baby's care.
We equip caregivers with powerful tools to improve NICU families' experiences. We teach nurses, staff and volunteers how to establish a practice of family-centered care, which treats parents as the vital partners they are. And we reach more than 45,000 families each year with NICU Family Support, offering knowledge and comfort through their child's stay.
The result? A skilled and supportive team in the NICU. Empowered, involved parents. A stronger start for babies like Stacey's daughter Maxie—and more chances for families to grow and thrive together.
+ Add Product to Wish List