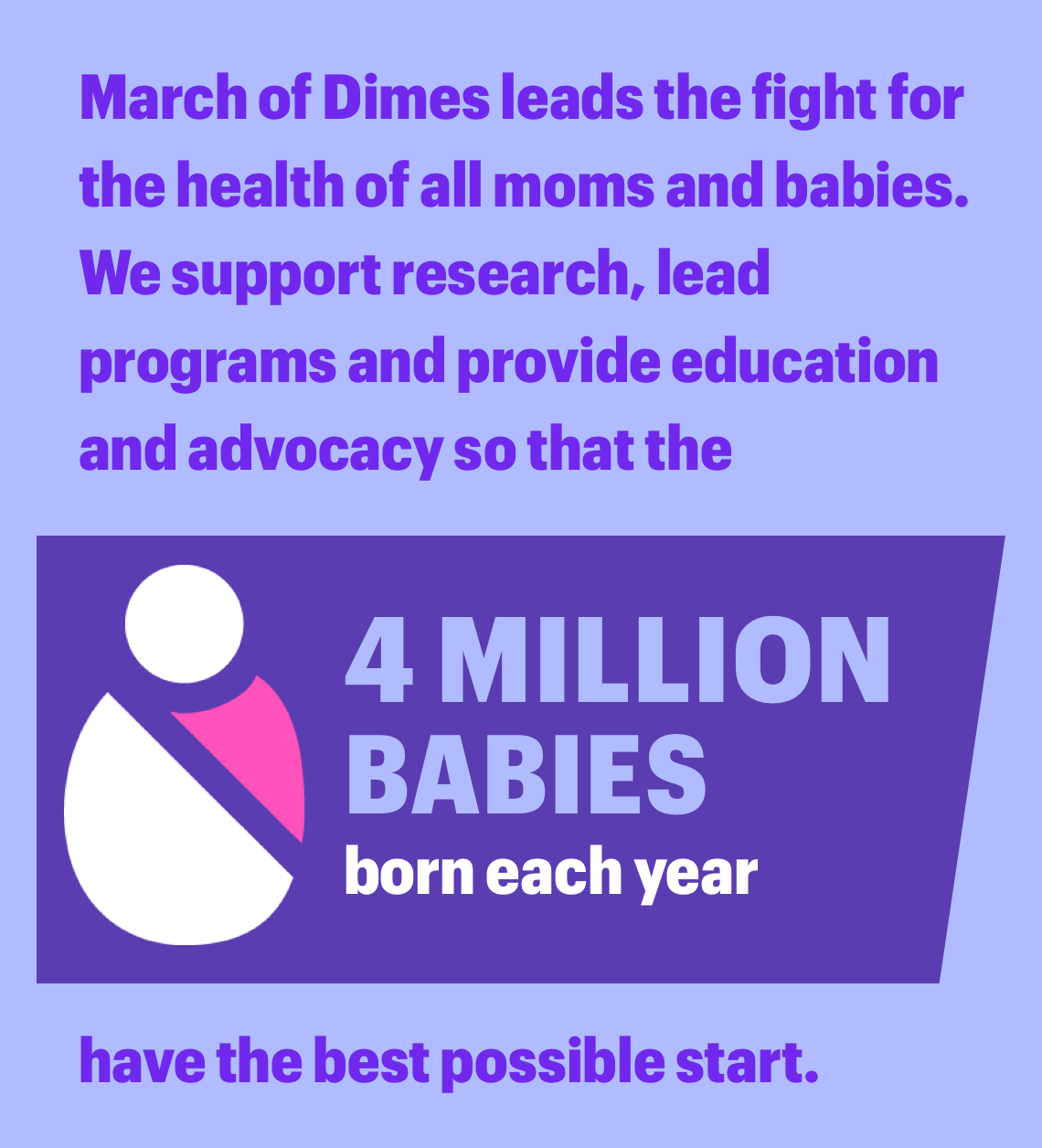 How it works
1

You pick a gift that fits the way you'd like to help moms and babies. Whichever you choose, you can be confident in its impact. All items in our gift guide support our urgent work to improve mom and baby health.

2

We use your donation where it can do the greatest good. We make the most of your contribution to power our innovative programs, research and advocacy on behalf of all families.

3

You help build a brighter future for us all. Moms get vital improvements in education, support and care. And babies get the strong and healthy start they deserve.
Every mom and baby deserve a healthy start. Now there's a powerful, personal way you can help make that happen—a gift through March of Dimes.
When you honor someone special with a present you choose from our gift guide, you're letting them know you've stepped up to join the fight for the health of all moms and babies. You're showing them you celebrate their unique journey. And you're making an impact far beyond the moment of giving—all through the lives of the families March of Dimes serves. All through the communities we share. And all through the brighter future we're creating together.